Hello Fall Toadstool Mushrooms T-Shirt Design | Cute Fly Agaric Tee Shirt Tshirt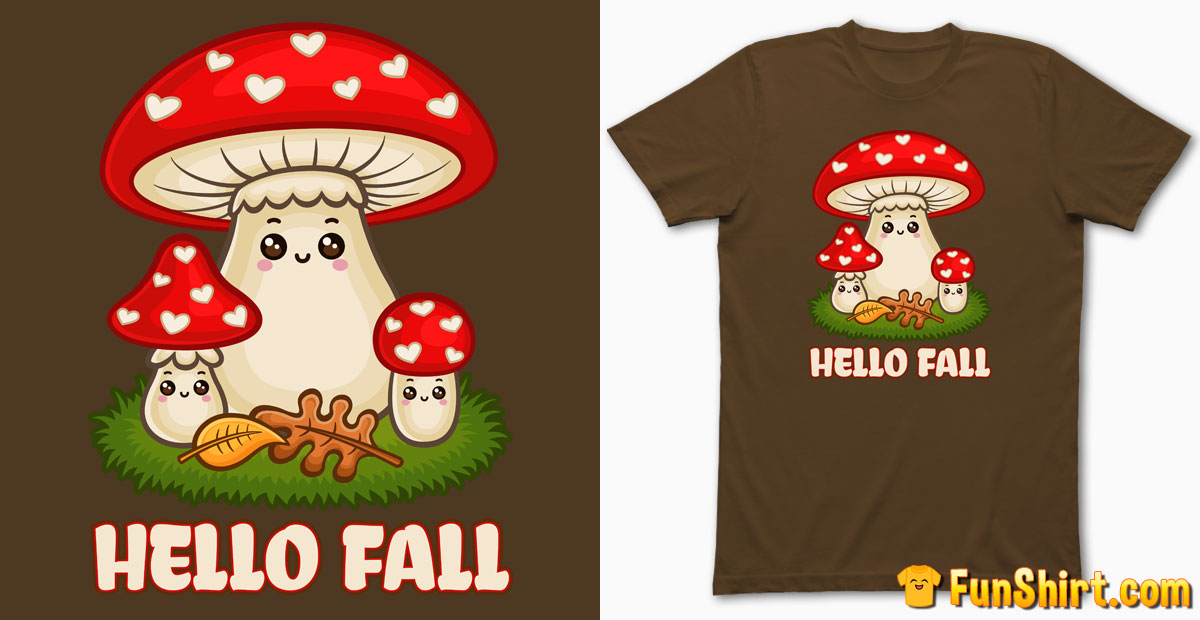 T-Shirt Design Description: Cute t-shirt design of three funny toadstool mushrooms standing on a little spot of meadow ground. With her outwardly rounded cap the fly agaric mother brings shelter to her kids against greedy snails and mushroomers in the golden season of fall. Instead of the typical spots the caps of the fly amanitas are richly decorated with white hearts. On the ground you can see the leaves of beech and oak, in addition to that, there is the lovely saying: Hello Fall.
A toadstool is not only a poisonous fungus but also known as lucky charm. Wear this awesome tshirt when going on a mushroom foray: if you spot a fly agaric you can be sure that close to it there will be other edible mushrooms like king bolete, bay bolete or birch scaber stalk. Welcome the fall season with this sweet tee shirt and make yourself look autumnal.
✔

high-quality print by Spreadshirt

✔

fast shipping and manufacturing

✔

customizable size of the graphic

✔

various styles for men & women
Related Tee Shirts With Funny Fall Designs