Cute Hedgehog Throws Fall Leaves T-Shirt Design | Colorful Autumn Tee Shirt Tshirt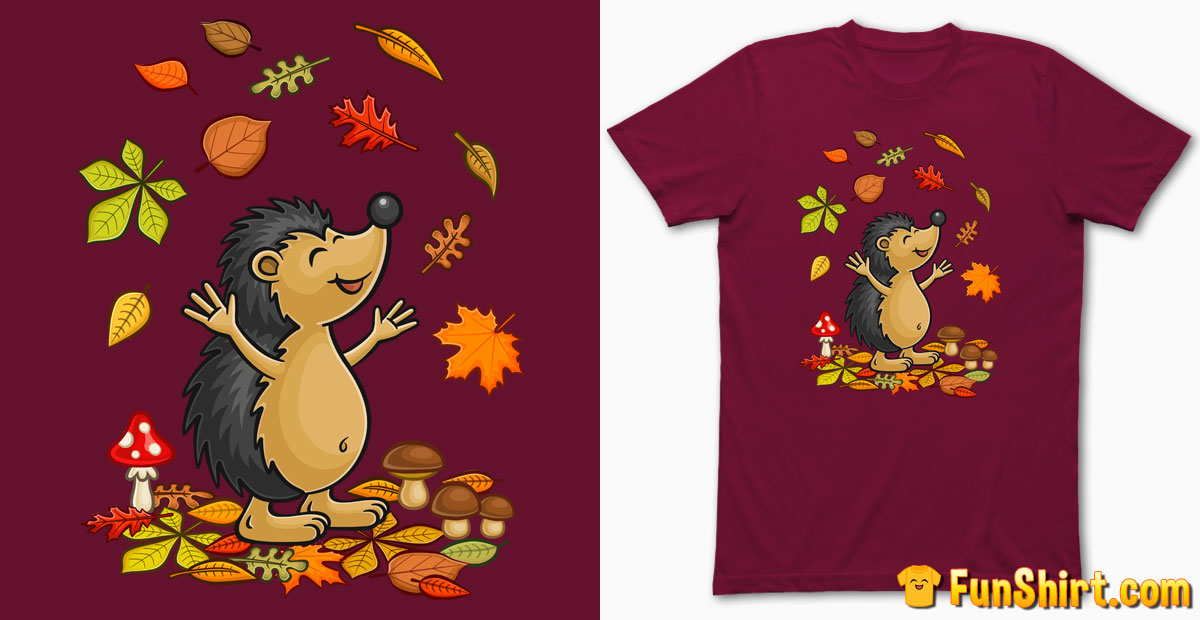 T-Shirt Design Description: When days start getting shorter, the temperatures decrease and the trees begin to lose their leaves then you know a new season is breaking – the golden days of fall. That is the time when cute little hedgehogs prepare for the cold days of winter. The fall themed t-shirt shows a happy hedgehog throwing colorful leaves of chestnut, maple, oak and beech in the air. At his feet are sprouting several boletus mushrooms and a large red and white toadstool.
This adorable tee shirt design can be worn on occasion of harvest time, Thanksgiving or other similar seasonal celebrations or festivals. Also, the funny tshirt fits well when going for a walk in the woods and enjoying the beautiful autumn atmosphere while collecting motley foliage with your family and friends.
✔

high-quality print by Spreadshirt

✔

fast shipping and manufacturing

✔

customizable size of the graphic

✔

various styles for men & women
Related Tee Shirts With Fall Food Designs