Creepy Bat Flying in Front of Full Moon T-Shirt Design | Halloween Quote Tee Shirt Tshirt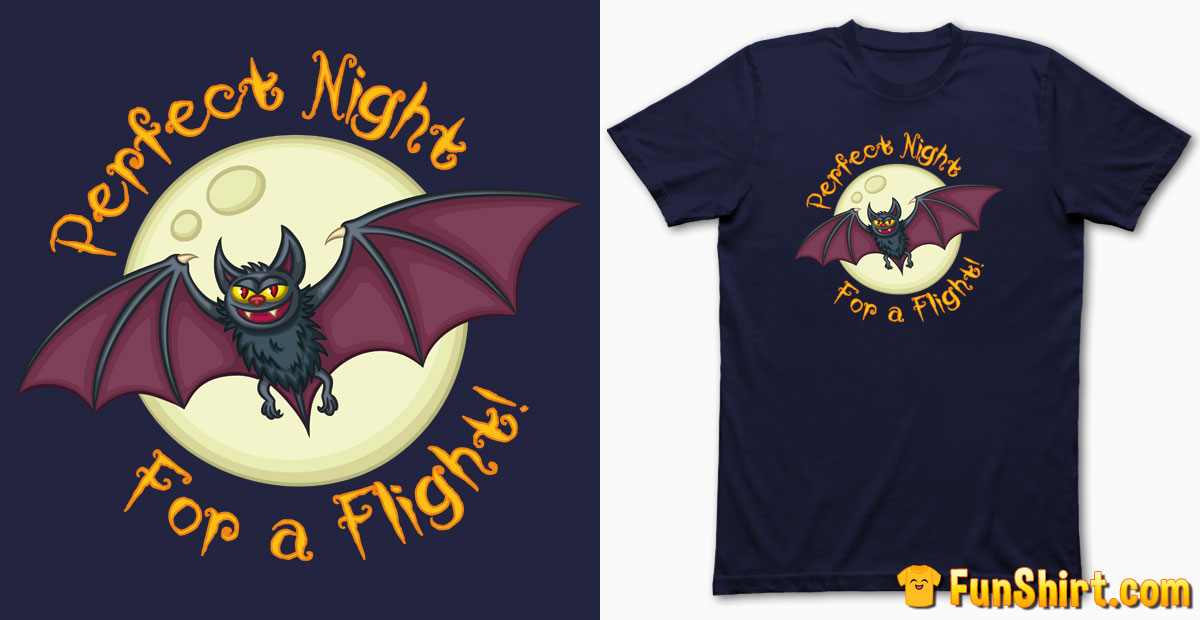 T-Shirt Design Description: Funny t-shirt design with a scary bat cartoon print. In front of a pale yellowish full moon that looks like a tasty whole cheese you can see a cute vampire with long pointed ears, beautiful cat-like eyes, needle-sharp fangs and a big grin on its face. For the little creepy bat with its wings unfolded it seems to be a Perfect Night For A Flight!
This spooky tshirt fits you well not only on Halloween but also when visiting a premiere of a new horror film or a fantasy convention. If you want to show your passion for this lovely flying animal, which is considered a symbol of luck, longevity and even immortality, then this creepy graphic tee shirt would be an awesome idea.
✔

high-quality print by Spreadshirt

✔

fast shipping and manufacturing

✔

customizable size of the graphic

✔

various styles for men & women
Related Tee Shirts With Funny Halloween Designs