I Love Fall Maple Tree T-Shirt Design | Indian Summer Tee Shirt Tshirt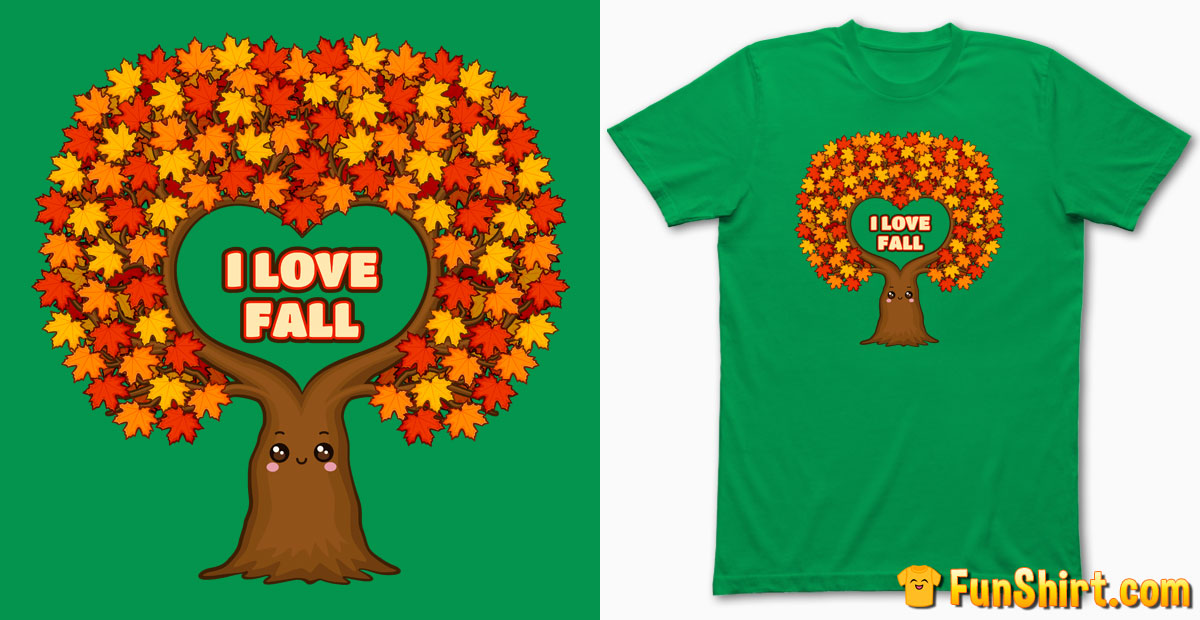 T-Shirt Design Description: It begins with a slow turning of the leaves from a rich green into a colorful firework of beautiful shades of red, orange, maroon and yellow. Then you know the best time in fall, the Indian Summer, has set in. The first trees that start with their fall foliage are the big maple trees. This handsome t-shirt design shows a heart-shaped maple tree in all its splendor, in addition to that there is placed the seasonal statement: I Love Fall.
This cute tshirt is made for those who love the beautiful atmosphere in autumn and like to go trekking, backpacking or to canoe on a large lake where the colorful trees are reflected in the crystal clear water. This autumn-themed tee shirt will fit you well in the golden season of Indian Summer.
✔

high-quality print by Spreadshirt

✔

fast shipping and manufacturing

✔

customizable size of the graphic

✔

various styles for men & women
Related Tee Shirts With Funny Fall Designs