Cute Little Red Fox With Bushy Tail T-Shirt Design | Wood Hiking Tee Shirt Tshirt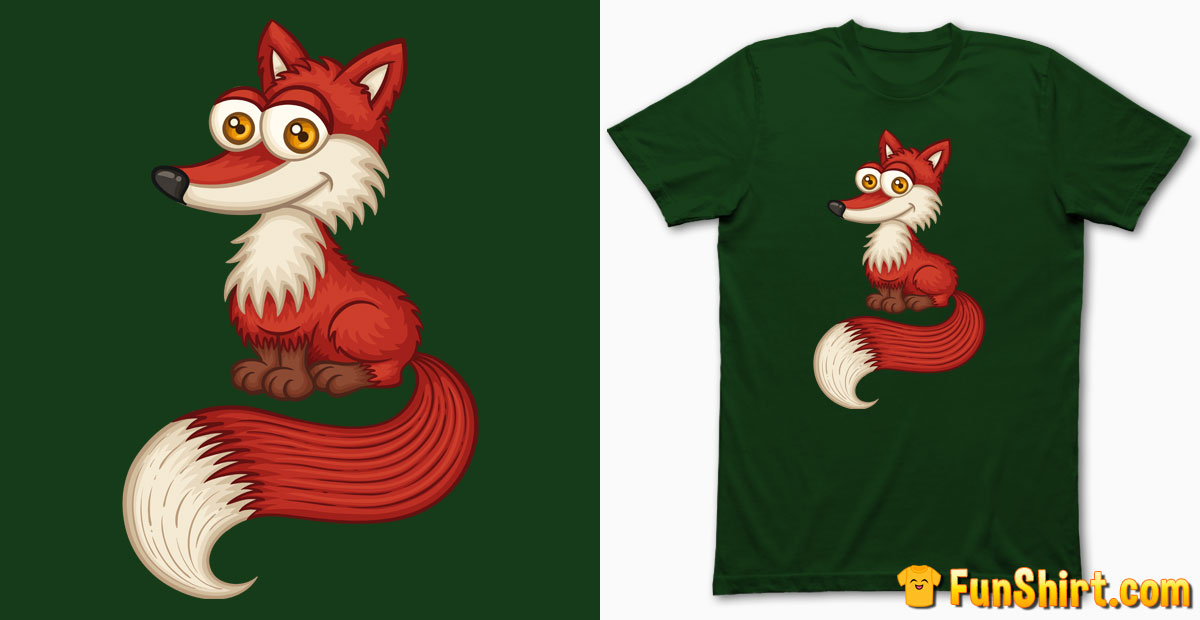 T-Shirt Design Description: Funny t-shirt design of a little red fox with a long and bushy tail, pointed ears and big amber-colored eyes. As clever, cunning and ingenious as he is, a fox always finds his own way to get out of any trouble he may has gotten himself into. Also, this smart forest animal is very playful and likes to tease the members of his family or other wild animals, just look at his smirking face and you know what's going on.
This cute tshirt is a great gift for a wedding couple due to the fact that foxes are considered a symbol of fertility and luck. For those who like to go hiking in the woods the tee shirt will make you look gorgeously. It's perfect for a ranger or a fox lover as well.
✔

high-quality print by Spreadshirt

✔

fast shipping and manufacturing

✔

customizable size of the graphic

✔

various styles for men & women
Related Tee Shirts With Funny Fall Designs