T-Shirt with Magic Owl Design | Funny Witch Graphic Tshirt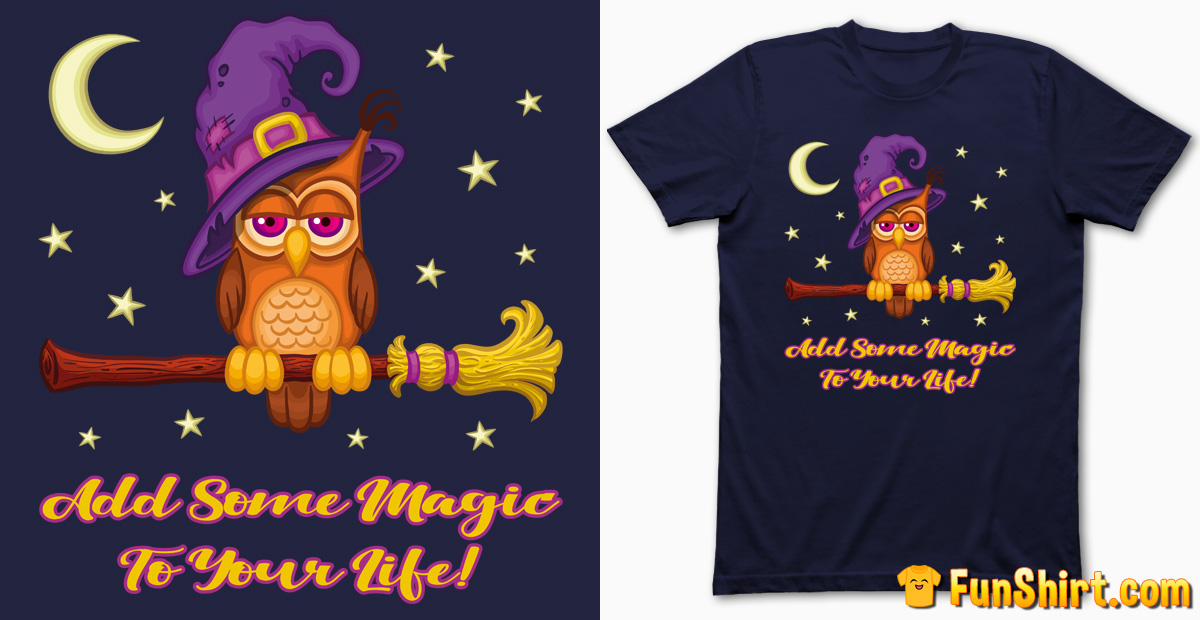 T-Shirt Design Description: Funny t-shirt with a magic owl wearing an ancient magician's hat on her head. She doesn't need to fly by herself anymore since she is riding on a flying witch broom through the night. Obviously, this owl has discovered the secrets of magic which have made her life easier. She shares her wisdom with the humorous saying: Add Some Magic To Your Life!
The funny tshirt with witch owl graphic will make you look enchanting when going to a Halloween party or when visiting a fantasy convention. Also, this tee shirt would be a charming gift for a men or women who likes owls and is interested in reading fantasy books about wizardry or witchcraft.
✔

high-quality print by Spreadshirt

✔

fast shipping and manufacturing

✔

customizable size of the graphic

✔

various styles for men & women
Related Tee Shirts With Funny Animal Designs