Kawaii Narwhal T-Shirt Design | Cute Graphic Tshirt for Girls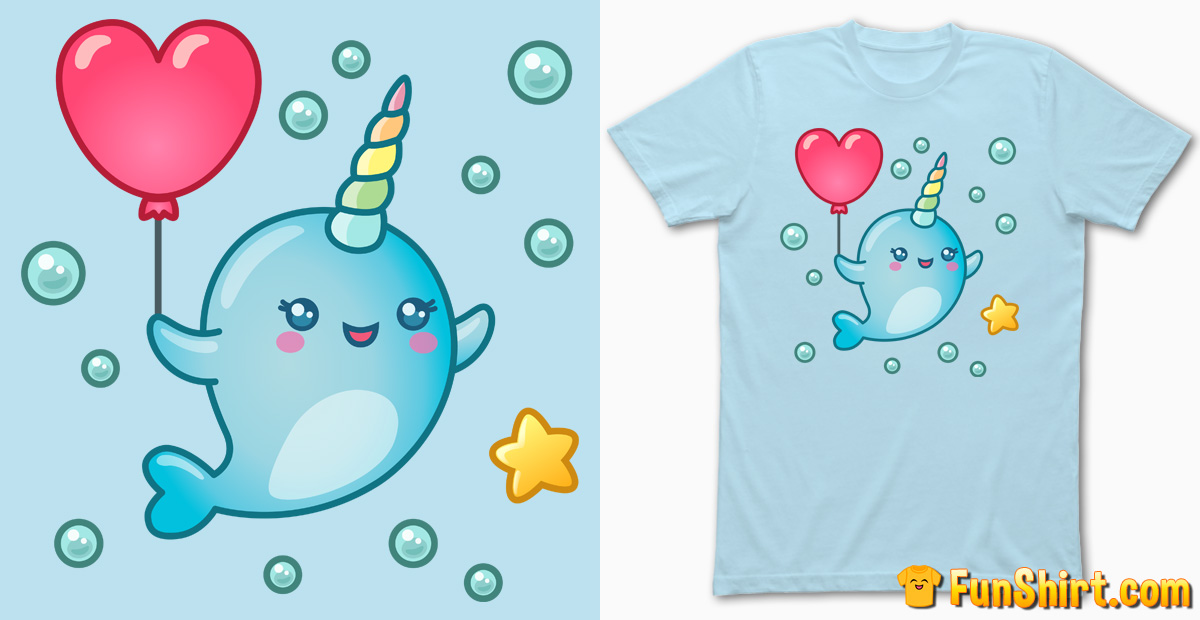 T-Shirt Design Description: Cute t-shirt with a little narwhal girl swimming in the ocean drawn in Japanese Kawaii style. She has a sweet laughing face with big eyes and holds a red heart balloon with her right flipper. The spiral tusk in her forehead is colored with the shades of the rainbow. Also, this lovely whale fish is surrounded by a cloud of air bubbles and a yellow starfish.
Unicorns and narwhals have been stuff of fairy tales and myths for a long time but today we know that narwhals really exist and that their extraordinary spiraling horn has laid the base for all unicorn legends of the past. With this cute tshirt with narwhal graphic you can show your passion for the real unicorn. If your daughter or girl friend loves ocean wildlife and likes to read fantasy stories this sweet tee shirt would be a wonderful gift for birthday or valentines day!
✔

high-quality print by Spreadshirt

✔

fast shipping and manufacturing

✔

customizable size of the graphic

✔

various styles for men & women
Related Tee Shirts With Funny Animal Designs