Funny 100% Vegan Sheep Logo T-Shirt Design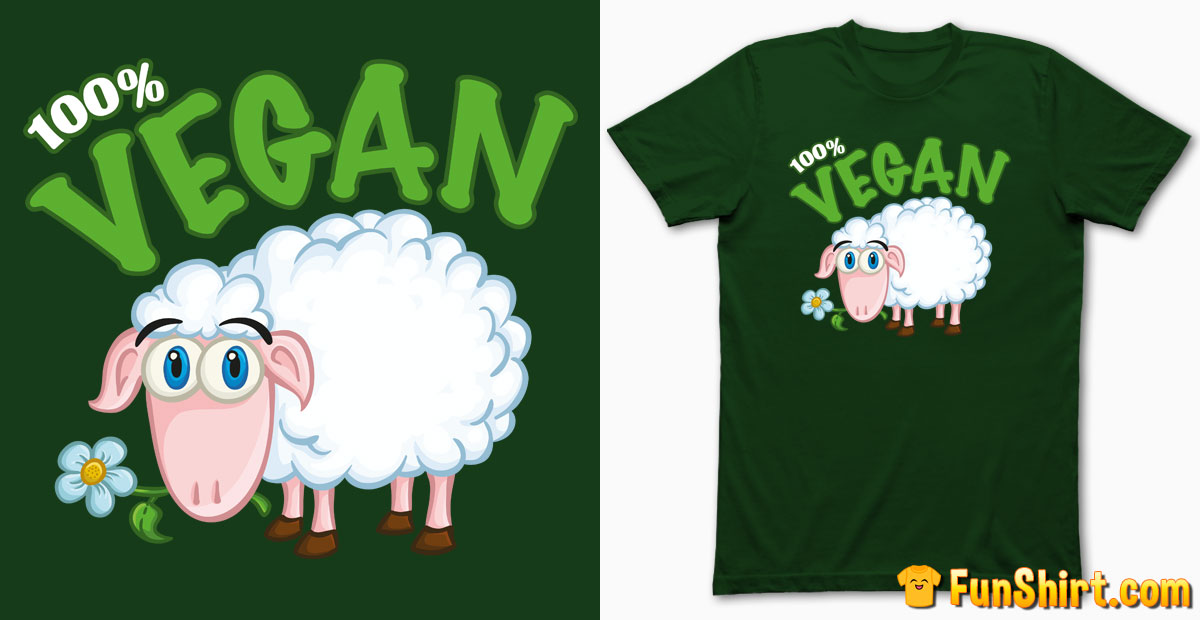 T-Shirt Design Description: Funny vegan logo t-shirt with a cute graphic of a furry sheep holding a blue flower in its mouth. Sheep are Herbivores, which means that they exclusively eat plants and do not harm other animals in order to use them as a food source. Therefore they can be seen as a symbol for a peaceful and 100 % vegan lifestyle.
If the message of the sheep corresponds with your eating habits, then add this humorous tee shirt design to your wardrobe and show the world that you are living a 100 % vegan life. Maybe you can convince some people who see this motto tshirt that a plant-based nutrition is healthy, saves animals from a life of suffering and protects our environment.
✔

high-quality print by Spreadshirt

✔

fast shipping and manufacturing

✔

customizable size of the graphic

✔

various styles for men & women
Related Tee Shirts With Funny Animal Designs