Big Ship Anchor With Seagull T-Shirt | Funny Sailing Tshirt Design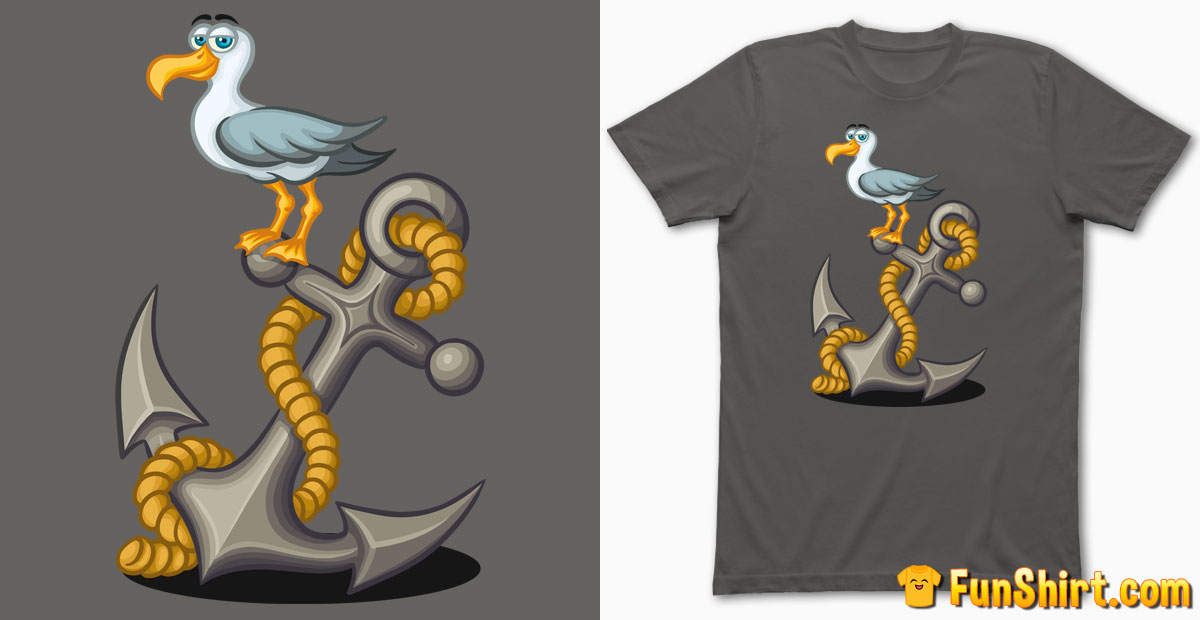 T-Shirt Design Description: Beautiful maritime t-shirt with a big ship anchor and rope design on it. A funny seagull has chosen it as a landing spot and is now sitting on the anchor stock. Seagulls bring good luck to seamen because these birds are known for helping fishermen to locate big fish swarms and for showing sailors their way back to the harbor if they are lost in the sea.
The nautical themed tshirt with iron ship hook logo is designed for men and women who love to go sailing or boating. Wear this funny seagull tee shirt as a symbol of luck during your next boat trip or sea journey with your family.
✔

high-quality print by Spreadshirt

✔

fast shipping and manufacturing

✔

customizable size of the graphic

✔

various styles for men & women
Related Tee Shirts With Funny Animal Designs