Funny Oktoberfest All-Stars T-Shirt Design | Traditional German Food Tshirt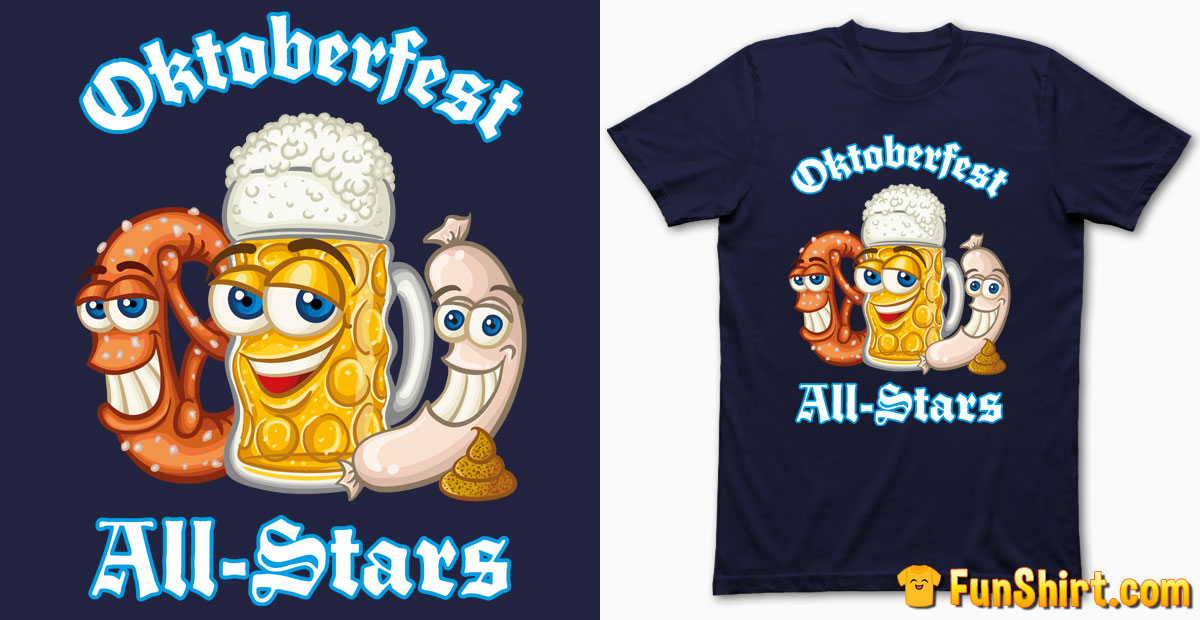 T-Shirt Design Description: The German Oktoberfest, a great traditional beer festival that brings together people from all over the world, takes place every year in fall in Munich and, based on the original, it is also celebrated in Cincinnati, Ohio. If you want to go there, you have to taste three typical food delicacies: the Oktoberfest All-Stars as shown in the graphic of the funny t-shirt above. That includes a delicious salty soft pretzel, a big mug of wheat beer with a splendid head and a tasty Bavarian veal sausage, also called Weisswurst, served with a dollop of sweet mustard.
This funny tshirt is designed for all those who love to celebrate the Bavarian festival together with their family and friends. Wear this cool tee shirt while having fun at the German Oktoberfest, enjoying drinking one liter of beer and eating a lot of pretzels and veal sausages.
✔

high-quality print by Spreadshirt

✔

fast shipping and manufacturing

✔

customizable size of the graphic

✔

various styles for men & women
Related Tee Shirts With Funny Food Designs