Time Is Honey Quote T-Shirt Design | Funny Bee Tshirt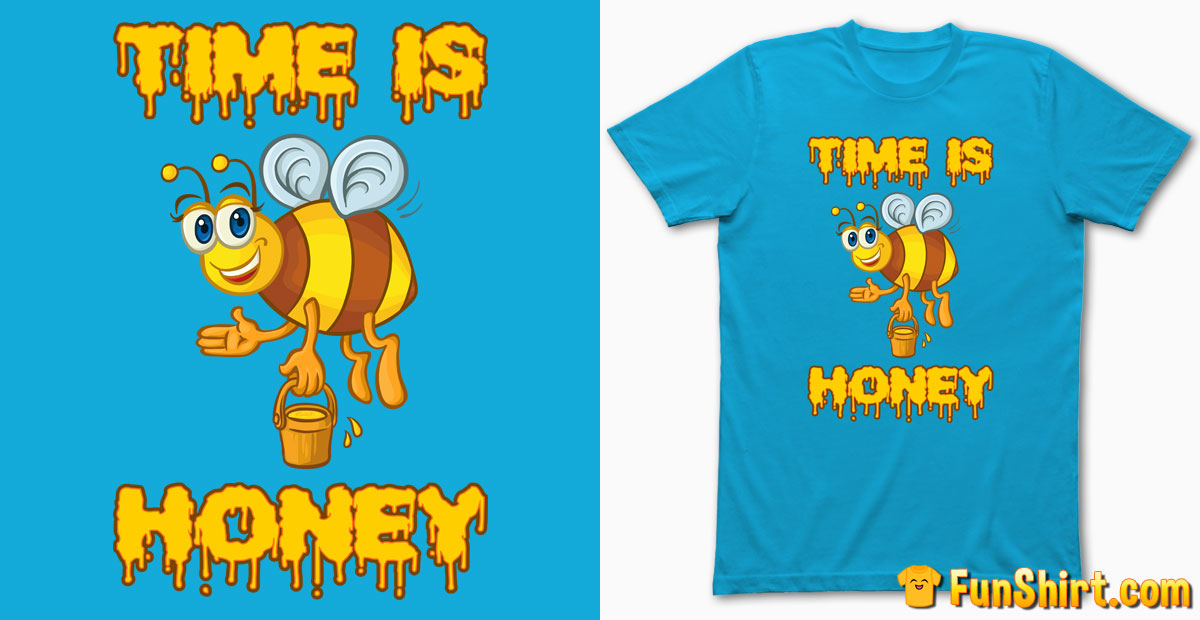 T-Shirt Design Description: Sweet t-shirt design that shows a cute honey bee with brown and yellow stripes, drolly antennae and small wings carrying a tiny bucket full of nectar. Her big blue eyes and her smiling face show the fun she obviously has when collecting sweet nectar from flowers and making the typical delicious liquid. These insects are always busy that is why you should take advice from a honey bee: Time Is Honey.
This lovely tee shirt with its funny quote can be perfectly worn by beekeepers and of course by all people who can't get enough of the delicious golden fluid. The tshirt is also suitable on occasion of the World Bee Day which is celebrated every year on May 20.
✔

high-quality print by Spreadshirt

✔

fast shipping and manufacturing

✔

customizable size of the graphic

✔

various styles for men & women
Related Tee Shirts With Funny Food Designs