Funny Sausage T-Shirt Design | Anti-Vegan Slogan Tshirt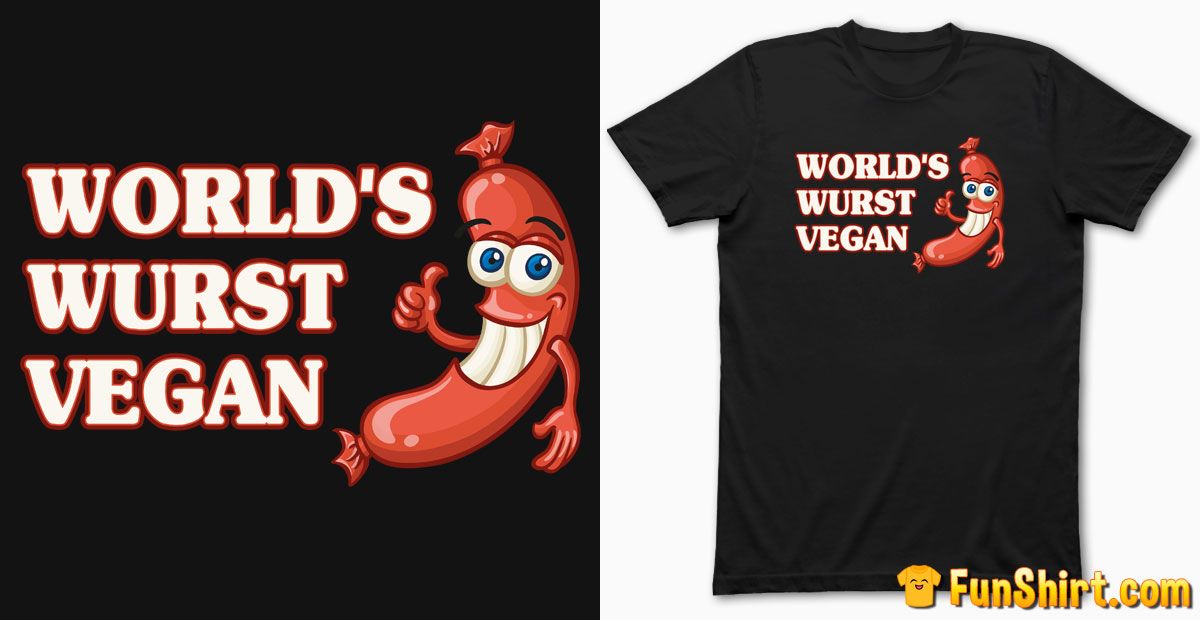 T-Shirt Design Description: If you are one of those people who loves to eat sausages you have the chance to show your passion for this kind of food by wearing this funny t-shirt. It shows a comical smoked sausage with big blue eyes while sticking one thumb in the air and grinning all over the face. Beside the illustration is placed the funny anti-vegan slogan: World's Wurst Vegan.
With this humorous tee shirt you surely will be an eye-catcher at the next grill party or barbecue to come. Show the world that not everybody can be a vegan and that plants also have a right to live because they supply all of us with oxygen. Share the motto of this trendy anti-vegan slogan tshirt with all those who don't want to give up eating meat and sausages.
✔

high-quality print by Spreadshirt

✔

fast shipping and manufacturing

✔

customizable size of the graphic

✔

various styles for men & women
Related Tee Shirts With Funny Food Designs