I Love Toast T-Shirt Design | Cute Kawaii Sandwich Tshirt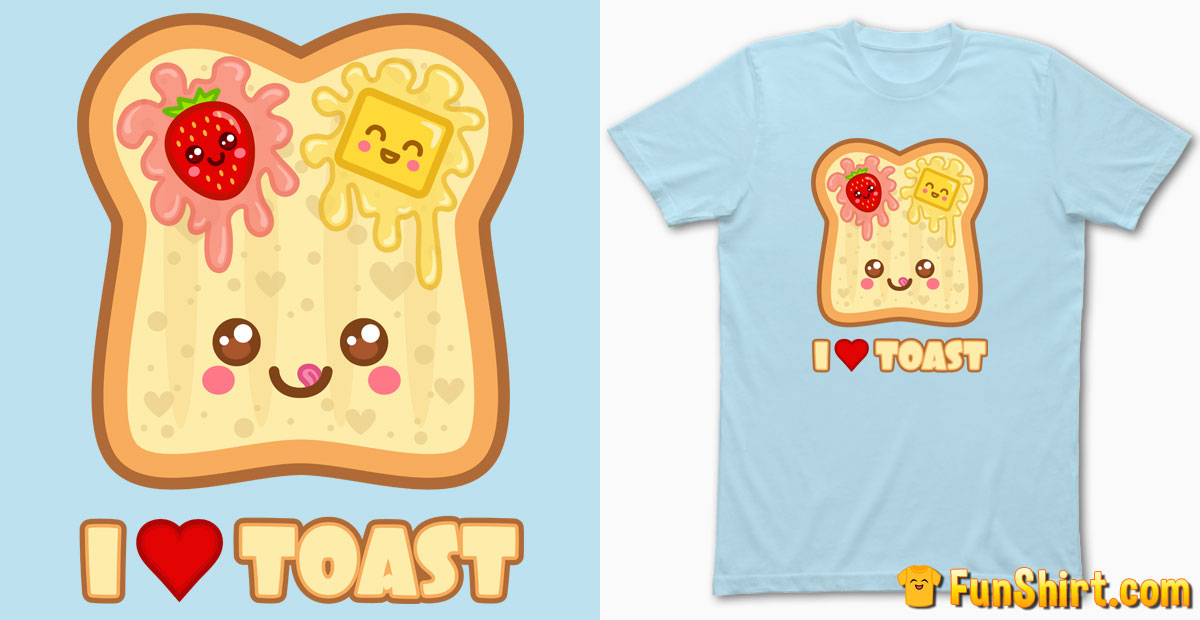 T-Shirt Design Description: Cute I Love Toast t-shirt with a lovely Kawaii illustration of a delicious slice of roasted wheat bread with a happy face. The funny sandwich is decorated with a smiling strawberry in a splat of jam and a laughing piece of melting butter. The passionate statement I Love Toast is placed below the graphic.
For anyone who loves to eat roasted bread with butter and fruit jam in the morning, this is the perfect tshirt design to show the world your passion for this simple but very delicious food. Wear this cute toast tee shirt when making breakfast for your family or friends and you surely will raise a smile from everyone who sees it.
✔

high-quality print by Spreadshirt

✔

fast shipping and manufacturing

✔

customizable size of the graphic

✔

various styles for men & women
Related Tee Shirts With Funny Food Designs