Octopus Pirate Captain ARRsome T-Shirt | Awesome Buccaneer Tshirt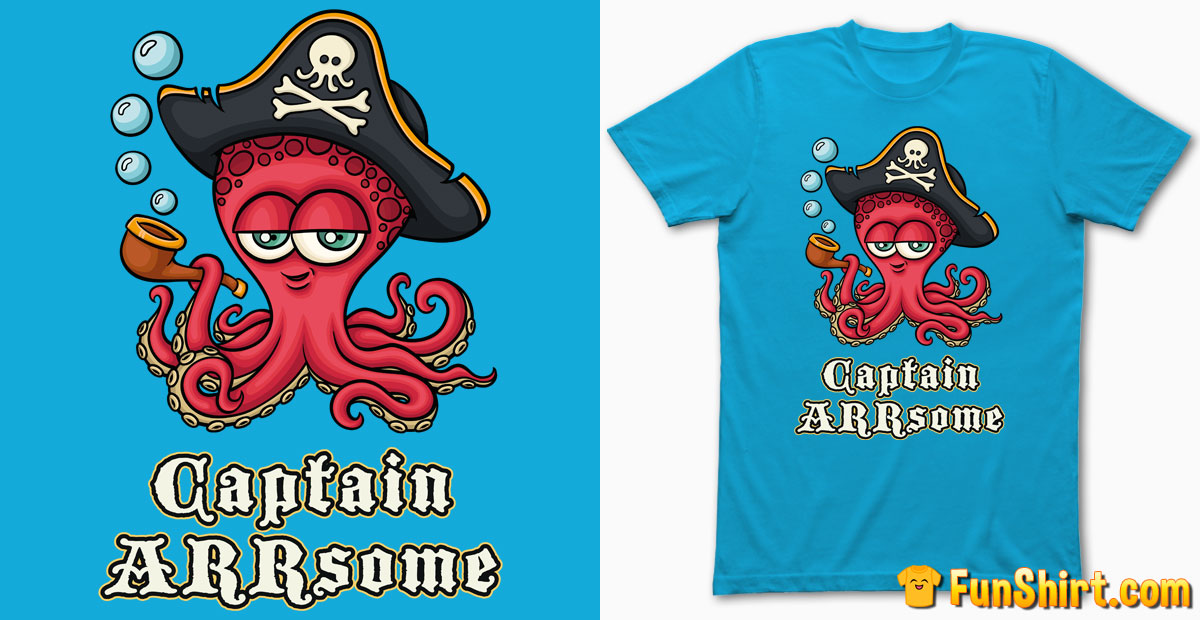 T-Shirt Design Description: Awesome buccaneer t-shirt with a funny cartoon drawing of an octopus pirate captain. He wears a black pirates hat with skull and crossbones symbol on his head and holds a soap bubble pipe in one his tentacles. This kraken is called Captain ARRsome and he is probably one of the coolest pirates who have ever sailed upon the Caribbean Sea.
With this humorous pirate captain tshirt you will look awesome when going on a sail boat trip or when relaxing on a cruise vacation. Makes a fantastic birthday gift for seamen and sailors who love to speak the funny "Arr" pirates talk and who enjoy to wear maritime themed tee shirts with an amusing buccaneer or octopus design.
✔

high-quality print by Spreadshirt

✔

fast shipping and manufacturing

✔

customizable size of the graphic

✔

various styles for men & women
Related Tee Shirts With Funny Animal Designs